Our Services
Harbor Towing and Ocean Towing: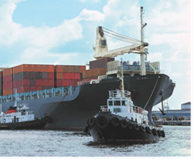 Bapus provide Harbor Towing with prompt & Fast response. With a proven performance Bapu's ocean towing services include Coastal Towing & Ocean Towing. Bapu's can provide a wide variety of tug service, including ship assist and escort in the Gulf of Gujarat on the western cost of India.
This also includes towing project cargo barges to material barges and contractor's barges to their work site. Our tugboats are equipped with hydraulic cranes, welding machines
and anchor handling winches. we also provide tug assistance for with vessel berthing and unberthing
Crewboat and Launch Service: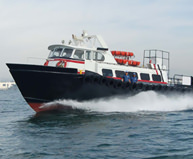 Bapu's crew boat provides services for personnel transport, food & stores transport, spares and equipment deliveries.
Ocean going Bunker Barges: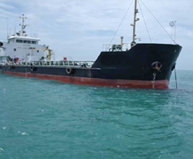 Bapus operates on the western coast of Gujarat along the waters of Indian Ocean.
We have Fresh Water Barge at Sikka, Kandla, Vadinar & Bedi. We provide Bunker
Barges for transportation of fuel.

We have Tugs to provide delivery any where along the Gujarat coast,
Tugs that tend to the Barges and we also provide vessel services
for various marine construction projects.
Fresh Water Supply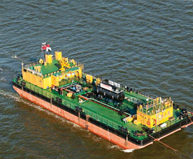 To add to the strength to our supplies the company owns a private check dam with purification plant to provide hygienic water round the year which is a difficult offering in the port of Kandla situated in the Rann of Kutch.

With our own fresh water RO plant the company provides fresh water supplies through our fresh water barges to various vessels calling Kandla, Bedi & Sikka Port.